Dear friends,
Just recently Greta Thunberg, the 18 year old climate activist, shared the image below that rather poignantly asked some important questions on the nature of leadership and change she experienced at the One Planet Summit, she wrote – "Today they have the possibility to act. But they choose not to." She went on to say, "There are undoubtibly (sic) many great people working and pushing for change on government levels everywhere, but the current best available science clearly shows that the action needed is not possible within today's systems. We need a whole new way of thinking". This was reconfirmed in a paper by leading scientists who warned "of a ghastly future of mass extinction, declining health, and climate-disruption upheavals (including looming massive migrations) and resource conflicts this century", if appropriate action on the climate crisis was not taken at the earliest.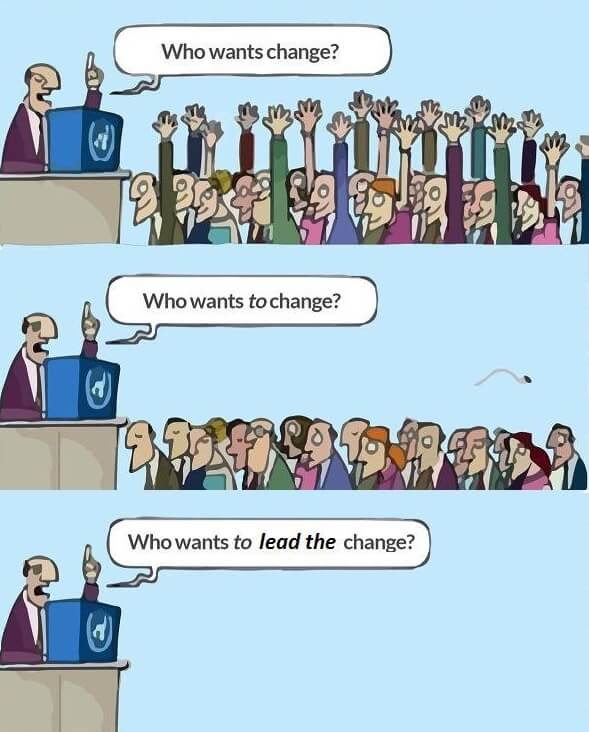 As a small one year old NGO working on 'transformative change in Indian cities' this is something we think about often. Our core belief is that the responsibility of change lies within each of us, that the narrative of helplessness and despair can be swept aside if we not only expect and push our representatives to take action but also begin to embody the change we wish to see in this world. It can seem like an uphill task initially. We ask how we could possibly make a difference, we are after all just one small human being. Yet, unbeknowst to you, you are already an influencer. We all are. In his book 'Connected: The Surprising Power of Our Social Networks and How They Shape Our Lives', Nicholas Christakis shares the extraordinary ways in which we profoundly influence each other even sub-consciously, he says, "We discovered that if your friend's friend's friend gained weight, you gained weight. We discovered that if your friend's friend's friend stopped smoking, you stopped smoking. And we discovered that if your friend's friend's friend became happy, you became happy." Consciously harnessing this ability that is already within each of us to enact, support and enrich the direction of change required – is the task before each of us.
If the question that you find yourself stumbling upon is 'where do I begin?', well that's the easier bit! A diverse set of lovely people have already been engaging with these questions and forging the path to transformative change – it has been TCCs endeavour to bring their voices and ideas to you. If we look closely the paths to transformative change are all around us. An example of a great model at work is the 'Compost, Grow, Cook' cycle that the Solid Waste Management Round Table (SWMRT) has been promoting in Bengaluru. It not only responds to the grave need to decentralise and minimise the pressures of waste on our eco-systems, it also gives back to the land by nourishing it with compost; and us, through the chemical free nutritious food grown right at home. I give this particular example also because its been core to revitalising my own life, as I've written here.
Often large organisations and institutions can frame the subject of 'cities and new imagination' as an expert driven endeavour. This is a false representation of what we have learnt of change over the years. Movements – be it for equality within race, gender, sexuality or others – led and held by extraordinary ordinary people like you and me, historically turned the tide of global politics. It began simply with individuals taking responsibility, bring voices and hands that loved and cared to the aid of the cause. We need to transition from the space of wanting change to becoming it.
The great news is that this transition is afoot. In a global survey conducted by the WEF, not only did 86% of people want significant change to make the world fairer and more sustainable post covid but almost three-quarters want their own lives to change too. We hope you will choose to join us and our communities in rebuilding hope by being the change.
Please do continue to stay safe and sustainable by practicing social distancing and wearing cloth masks.
Warmly,
Arpita